More whimsy…
Passing an endless chain of food franchises on the road between California and Colorado, I remembered Heinlein mentioned a place to eat that sounded wonderful. Just ran across the story Cliff and the Calories (1950) in the Heinlein collection Expanded Universe. The story is fiction but the place described - Santa Claus, Arizona was real. Makes me wish I had a time machine.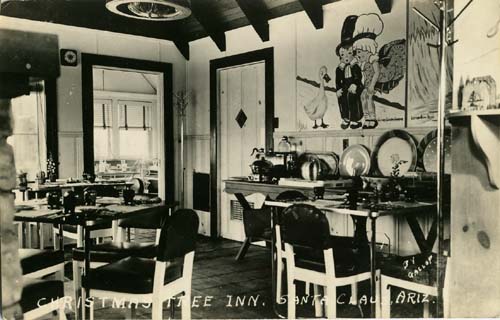 Finding the location on a map took some hunting. Google Maps had nothing. Finally in deep among the Google search results was a link to a Microsoft TerraServer page.
The best satellite image from Google Maps is not nearly as good as the image from Microsoft Teraserver. TerraServer also has Google beat in the link to Topo Maps shows the location in old maps, as apparently newer maps remove the name.
Wonder what is left? Worth a drive??